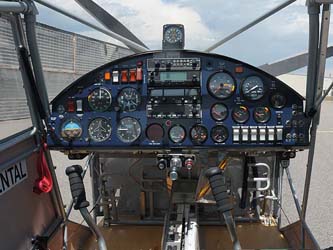 The front shows the impressive panel with the information necessary for navigation and engine control.
The center console holds some of the less vital controls, such as trim, flap and main fuel shut off lever.
The top of the control sticks have buttons to control the electrical trim servo and the pitch of the propeller.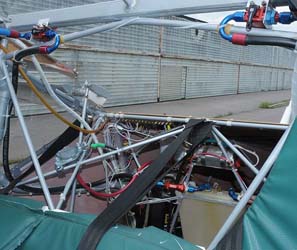 The area behind the seat is holding the fuel header tank (for about 20min of flight), the two batteries and the input for external power.
Over the head are the individual fuel selector valves for each wing tank.
There is still some room left for a storage bag behind the seat in order to free up the cockpit from little used equipment like tie down ropes etc.