<![if !vml]>

<![endif]>
We are Joan and Ueli Hauser and call two countries our home. This is sometimes frustrating for our family and friends, as we often change our travel schedules between Boulder, Colorado and Wollerau, Switzerland. We have five boys who are all married, eleven grandchildren and most likely more on the way.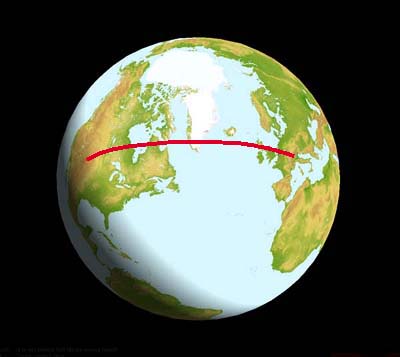 Traveling between two continents, the hard work of flying is left to the trusted commercial pilots. This allows us to relax, adjust to new time zones, read and catch up with the current movie scene. Both being pilots, our conversations usually culminate with endless ideas on new destinations.

In the USA our preferred way of travel is with our Cessna T210 which offers plenty of room for survival and camping gear in addition to the many other things we "think" are necessary. The Centurion is a great two-seater for those longer cross country trips!
In Europe where distances and runways are shorter, we often rent one of the smaller relatives of our "private Cessna airliner" or the popular low wing Piper Archer. Packing less is infinitely easier. Though distance is not an issue in Europe, the multitude of languages can pose a challenge. It has been an education and has taught us much - all good.
Aviation offers much diversification. One of those is floatplane flying. It is great fun and opens a whole new perspective. They allow one to go to places only accessible by water. Checkout the floatplane page. Along the way, Joan discovered helicopter flying - this is a whole other adventure - all great! Building an airplane was another interesting process. Several years ago we built a Kitfox IV for a different kind of project. Ueli was the chief engineer and mechanic while Joan drove or flew around collecting the necessary things needed for the day to day demands and also contributed to the grunt work. The paperwork was a tedious project in itself. For further information on the Kitfox, check out the special pages above.
Scuba diving adds another dimension in our lives. When there is an opportunity, diving around old wartime aircraft is another way to explore these magnificent machines. The world is full of educational places, things and wonderful people.
One thing we picked up in the last several years is Amateur Radio which we use all over the world. In addition to being extremely interesting in many ways, it has been a source of wonderful contacts and friendships. In both the USA and Switzerland we are affiliated with two great clubs. Check some of the details!
Responses and suggestions are welcomed. my.sky2fly@gmail.com
This page was serviced last on 4.December 2008